We have a variety of appointments available throughout the week for new clients. If you are emailing for an appointment, be sure to advise us of your preferred day when completing the appointment request form.
Your First Visit
Wear clothing that's comfortable for you.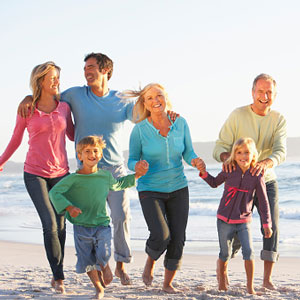 Your first appointment will take about 50 minutes. When you arrive you'll be warmly welcomed by a member of our team. We will ask you to complete our new client questionnaire. You'll then be escorted to a consultation/examination area where Dr Jonathan Wilson will undertake a comprehensive assessment. This includes:
A detailed consultation and health history
An examination which includes structure, posture and alignment
Orthopaedic and neurological testing
Some clients may require further investigations such as X-rays or nerve scanning
---
Your Second Visit
Your second appointment will take around 20 minutes. During this visit, Dr Jonathan will evaluate your examination findings to help you understand the source of your problem. Customised care will then be recommended to help you meet your goals.
Your second visit will end with a series of chiropractic adjustments tailored to meet your needs.
---
Subsequent Visits
Future adjustment appointments take around ten minutes. Each visit builds on the progress made during previous visits and your care is designed to meet your unique requirements.
---
Progress Visits
At an appropriate time during your care, we will check your recovery with a progress visit. This is when we check how well we are meeting your health targets.
During this longer visit we measure your progress against your previous examination results. We will also ask for your feedback and answer any questions you may have. Depending upon the results we will recommend the most suitable options for care to ensure we keep you at your best.
---
Book an Appointment Today
The majority of our clients know that spinal maintenance through regular adjustments is just as essential as changing the oil in your car or looking after your teeth. We also respect your decision to choose what you feel is best for your health and happiness. Contact our office today to schedule your first visit and we look forward to helping you meet your health goals.
Call 01603 764777 or email reception@inspiredchiropractic.com to make an appointment.
CONTACT US

---