Back Pain
Back pain is common and can be very debilitating and painful.
Back Pain Is A Symptom But It Can Have Many Causes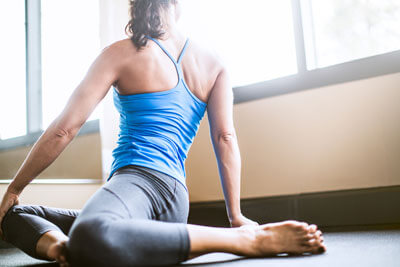 Back pain can occur anywhere along the spine or pelvis but commonly occurs in the lower back and can include the pelvis and intervertebral discs. Back pain lets us know the location of the pain but does not identify the cause. The cause could be local or referred and successful pain relief involves identifying damaged structures underneath.
The symptoms DO NOT tell us where the injury is. The injury can occur in many places along the nerves; the nerves journey out of the spine, through the pelvis, in between the muscles in the buttock and spine and down into the leg. Due to the complex and interrelated nature of the lower back, pelvis and leg, it is common that there is more than one structure irritating the nerves and as a result all aspects need to be addressed.
Common Areas Of Injury For Back Pain
Common areas of irritation for back pain include facet joints, slipped disc, herniated disc, sacroiliac joint injury, piriformis syndrome, injury to the tensor fasciae latae (TFL) also known as the iliotibial band (ITB), hamstrings and dural tension. It can also be affected by postural change and changes to gait.
★★★★★ I first saw Dr Jonathan Wilson with lower back pain which he very quickly sorted for me. Ever since then I have found that regular visits have stopped this pain returning and also helped my general well being. Jonathan and the team and some of the most caring and helpful people you could wish to meet. Thank you.

★★★★★ I have been suffering with back pain for the last 17 years, been to many different types of therapists. None have seem to have help as much as Jonathan and I've only had two sessions, for me at this moment in time money well spent!!

★★★★★ Very knowledgeable and gave a great explanation of what was causing me to have such pain in my back. Fantastic.
Three Important Aspects of Successful Care
Inspired Chiropractic care looks at three important areas to ensure effective relief is obtained together with long term healing.
A) The pain mechanism. What is painful?
B) Injured structures are examined including facet joints, discs, sacroiliac joints, piriformis muscles, TFL (ITB) together with structural assessment and gait analysis.
C) The nerve information sent between the body and the brain can result in reinjury and reduced healing rates (proprioception) and requires testing.
We have a well-established reputation for fast, effective relief from back pain, lower back pain, leg pain and sciatica.
Addressing only the pain is a common reason for reinjury and many clients tell us that their back just 'went' – what is known as a back failure. This is not necessarily a sign that the back is weak but rather that the motor part of the brain has lost the ability to make fine motor corrections because of repeated injury and loss of good nerve feedback to the motor part of the brain. This needs to be addressed and repaired as part of a more permanent solution.
Our research tells us that chiropractic care is effective for back pain and sciatica and those who seek help soon after injury get results more quickly. Chiropractic care is also effective for long term back pain.
Back Adjustments
Chiropractic adjustments are a type of precise manipulation for back pain.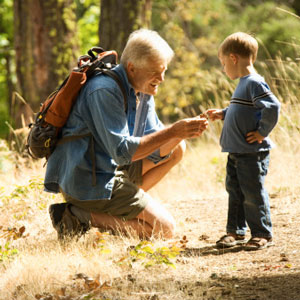 Chiropractors use the term adjustment rather than manipulation because not all treatment performed is manipulative and many clients do not have spinal manipulation at all. At Inspired Chiropractic we provide tailored care for each individual to ensure that the best results are obtained as quickly and as comfortably as possible and we will discuss these options with you.
Chiropractic adjustments are a type of precise manipulation for back pain. They are gentle, controlled forces which are used to restore motion to the upper & lower back. Manipulation improves joint mobility, restores range of motion and reduces muscle spasm which helps relieve pressure and tension. Clients typically notice a reduction of pain, soreness and stiffness.
This manipulation, when undertaken by a trained chiropractor, has been shown to be very safe and highly effective.
Another approach is to use mobilization and tonal techniques that can provide safe and effective restoration to the proper function of the back and allow the body to heal. By having a large range of different approaches we can provide safe, comfortable care for those with types of arthritis, osteoporosis, or for those with a history of vascular problems and also for children.
Our chiropractor will develop a personalised programme of care which recognises that your needs are unique.
Ready to Restore your Quality of Life?
Chiropractic care can help. Call us on 01603 764777 or email at reception@inspiredchiropractic.com to make a convenient time for you to see the chiropractor.
★★★★★
I have been suffering with back pain for many years and decided to finally do something about it. I got into contact with inspired and from the initial contact, they have been amazing. The information Dr Jonathan Wilson provides in your first consultation is thorough and a real eye opener. Jodi and Karley have been a pleasure to deal with, they have been flexible with appointments and always happy to help. I have seen a huge improvement with my back pain and feel better and better after every appointment. Thank you all!
Samuel B
With 25 years' experience you are in good hands.

Back Pain or Lower Back Pain Relief Norwich, Norfolk NFK | 01603 764777