Meet The Inspired Chiropractic Team
Karley – Chiropractic Assistant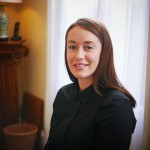 Karley joined the team in 2017 after relocating from London to Norwich. She has an extensive background in customer services and always provides a professional and warm service. Karley is a trained contemporary dancer who knows how important it is for her body to be functioning to its best ability and chiropractic care is a vital component in helping her achieve flexibility and strength. She also has an interest in organic and non toxic beauty products to help achieve a more natural, healthier lifestyle.
Jodi – Chiropractic Assistant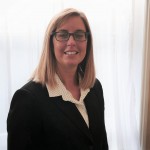 Jodi joined the team after returning to the UK from Canada and Europe. She has worked in an array of fields including dental, medical and beauty and is a great asset to the office. It has been an eye-opening experience for Jodi to witness the powerful impact of chiropractic care on a daily basis. Jodi is excited to be part of this team and enjoys seeing clients realise the wonderful, healing benefits of Chiropractic.
When she is not at work, Jodi enjoys reading, bike rides, watching good movies and visiting the beach when the sun shines.
"I am excited each and every day to work with Dr. Jonathan and I strongly believe in the value and importance of chiropractic care. Seeing our clients experience life changing healing and thriving in ways they often did not believe possible is a wonderful way to spend my work week. I am so proud to be a part of the team." 
---
Inspired Chiropractic | 01603 764777