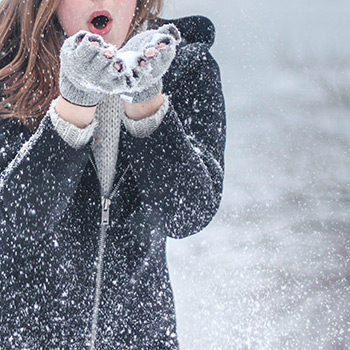 With the internet, email, overnight deliveries, drive up windows, microwave ovens, Facebook and the like, it seems that the latest 'time-saving technology' does little more than to increase expectations.
How we use time to fulfill our priorities can be a major source of stress. How you use this most precious of resources reveals a lot about your purpose and what you value.
Many of us work more than 40 hours per week fulfilling our obligations and trying to get a little ahead.
Sometimes our families hardly see us. It may at first appear that we find our work more rewarding and fulfilling than our families. Obviously this is untrue but can be a rather ironic by-product of life in the fast lane.
Embrace an "Attitude of Gratitude"
It turns out that success, achievement and a sense of peace are not destinations in themselves. You can have them instantly by slowing down and counting your blessings. Embrace an 'attitude of gratitude' and check your priorities. After all, it is Christmas time.
It might be tempting to see Christmas as a time to make sure that we have the right gifts, the food ordered, the 'Short Needled Norwegian Spruce' in the corner and Santa coming out of the brightly lit chimney for our neighbours to see.
When understanding the load that we place on ourselves, or the load that is placed by others, it is important not to under-estimate the effect of psychological pressure and incessant rush on our health.
We start to work harder and longer in the hope that it will make life easier and more fulfilling. We find before long that it taxes our nervous systems, prevents rest and repair and in the end, we find ourselves exhausted and our bodies in a state where they are not healing anymore.
Slow Down and Enjoy the Holiday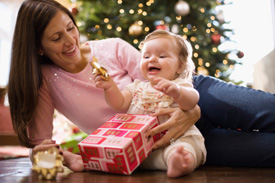 Christmas is a great time to redress this imbalance. The answer to these stresses is unlikely to be found in new technology or family gifts.
Instead, plan to spend some time getting proper rest. Spend some time having fun at a slower pace and communicating with your friends and family in a relaxed environment.
Why not watch a family movie, make some homemade popcorn and plan to get to bed early? Christmas time is a great time to spend cooking and planning for the year to come.
Allowing your nervous system time to repair and restore is important. Balancing the physical, chemical and psychological aspects of life can help you decrease your overall level of stress and its effect on your body.
Your nervous system will work better and you are likely to heal faster. Happy Christmas!