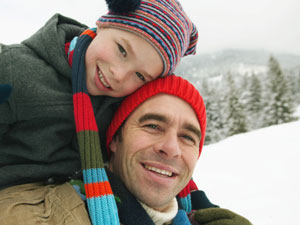 Winter is approaching. It is interesting to consider that in past times our ancestors would have planned for the months ahead and made special preparation for winter time.
We know that the days will be shorter, that exercise will be more difficult and that being encouraged to look after ourselves is a harder project.
Make preparation now. Take stock of where you are in your healthy living plan. Has your exercise slipped over the summer break? Have you allowed some aspects of your diet to change? Has work or family pressure built to be more difficult?
Ask yourself the following questions: "Am I having enough physically challenging exercise?", "Am I eating a diet that is reflecting well on my body in terms of energy and weight?" and "Am I generally happy or sad?"
Winter is a time when a balanced and active lifestyle can become harder to maintain. Often people become reactive to circumstances and find themselves very far from the ideal situation they were in.
A great way to reset things is with the new and improved Wellness Class. I have updated it recently into a new format. If you have been before, feel free to come again, as I have introduced a new tool for regaining control of life.
Take time, about 10 minutes, to sit down and write about how to improve your physical world, your chemical world and your psychological world.
While you are undertaking your writing, bear in mind the following life coaching mantra;
If you have not got the results you were looking for with your chosen approach, don't expect better results by doing the same thing. Try something new."