Client Reviews:
Great Improvement with Constant Lower Back Pain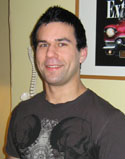 Elvis came to us with low energy, stiffness and constant lower back pain. As a fighter, he has found that he has an increase in power and speed. His training has improved and he is on track for his next fight. Well done Elvis.
---
Ongoing benefits with Stiffness and Pain
Flicka has found that since she has been having chiropractic care her mobility is better and she feels that she has more energy. Feeling like she can do things easily is important to her and she has felt more confident as a result.
---
Help with Symphysis Pubis Dysfunction
(SPD)
Frances was very anxious about care as she was experiencing a difficult twin pregnancy. In addition, as her babies were IVF, Frances felt that the pregnancy was all the more delicate. She was in great pain when she first came for care. With regular adjustments she became relatively pain free and she has found chiropractic care instrumental in changing her experience. Frances says that without chiropractic care she would not have known how to cope physically or emotionally.
---
Great Results for Lower Back Pain
Genie was referred to Inspired Chiropractic with a long history of lower back pain. She had resigned herself to the fact that she would have to live with constant pain and limited movement. Chiropractic care has allowed her body to heal. She now reports no painful symptoms, increased energy and much greater mobility. She is looking forward to a brighter future.
---
Help with Pain in Pregnancy
Gianna has regular adjustments and sees and experiences the benefits that they bring. She was adjusted throughout her pregnancy which helped reduce her discomfort and improve energy and mobility.
---
We Look After Lots Of Children
Havyn and Tilly come for regular adjustments. Their parents have commented that both children have had improved immune systems since beginning care. They include omega 3 in their diets and are brighter as a result of care.
---
Excellent Results with Disc Injuries
Huggy was suffering for many years with a disc injury. With chiropractic care he is more comfortable and feels that his health has really turned a corner.
---
Great Results Throughout Pregnancy
Ian, Ali and Isabelle have regular checks to ensure that they are functioning to their best. Restoring and maintaining optimal nervous system function has helped Isabelle's digestive function, aids Ian's recovery from training in the gym and helped Ali though her pregnancy. Family Wellness Chiropractic at its best.
---
Excellent Pain Relief for Back Pain
Jackie has been making great progress since having chiropractic care. She recently said that she could never have believed that her body could improve. She has stopped using her TENS machine and is much more comfortable.
---
Good Results for Ongoing Back Pain & Sleep Related Problems
Jane found that her mobility and stress levels significantly improved with care. Her body began to heal and she experienced improvements in digestion, mood patterns, quality of sleep and strength. Her body is displaying 'powerful wellness'.
---
Great Results with Post Surgical Care
Jenny has undergone spinal and hip surgery. Her chiropractic care has given her more mobility, less discomfort and has helped with wellbeing. We are aiming for fewer issues in the future with regular adjustments.
---
Resolution Of Dizziness and Vertigo Problems
Jenny has suffered from severe dizziness and discomfort for many years. With chiropractic care, these symptoms have dramatically improved and she reports feeling greater vitality and an improved immune function.
---
The Best Three Months of Health Since Seeing The Chiropractor at Inspired
Jess has regular adjustments and she has noticed a big improvement to her immune system with fewer colds, sore throats and more energy. Jess described her health recently as being 'the best three months of health for several years'.
---
Great Results With Post Surgical Care
Jonathan has a history of spinal cancer with extensive spinal surgery. When he first came for care he carried excess weight, was constantly tired, had a high consumption of pain medication and was in chronic severe pain. Chiropractic care allowed him to completely stop pain medication, helped him with his fitness and helped him to have a significantly increased level of energy. Whilst some of his condition is permanent, chiropractic has helped him return to an almost normal life.
---
Pleasing Resolution of Severe Leg Pain
Joy was told that her severe leg pain could not be addressed. After adjustments, three weeks later, she was significantly more comfortable as her healing mechanisms took control. Joy has regular checks to ensure that her body continues to heal.
---
Arm & Neck Pain and Disc Injury
Karen consulted us with arm and neck pain associated with a disc injury in her neck. Her body is healing as her nervous system is functioning better. Well done Karen.
---
Foot Injury Not Healing?
Kimberly suffered from a foot injury that was not healing. With chiropractic care she is running, exercising more and is almost back to full function.
---
Neck Pain, Back Pain and Migraine Care
Lesley has had care for lower back pain and neck pain following a car accident. Her neck and lower back are better but so too are her migraines which she had suffered with for many years. She has not had a migraine since coming for care.
---
Care for Shoulder Pain
Louis first came for care for shoulder and back stiffness. As his body healed, his teacher at school also noticed improvement in his concentration in lessons and in general behaviour. Subsequently he has gone through several developmental stages very quickly.
---
Headaches, Neck Pain and Back Pain
Louise has consulted us for headaches, neck and back pain. While these have improved her double vision, which she has experienced for some time, has also improved and she is considering driving again.
---
Arm & Leg Pain Resolved
Louise suffered from a significant level of discomfort until she undertook spinal checks. She has recently cycled from London to Paris, a distance of 280 miles. Well done Louise!
---
Great Overall Health Improvements
Lynn has regular chiropractic checks. She recently visited her GP surgery where they tested her cholesterol. They said "whatever you are doing, keep doing it!" Her cholesterol levels are the lowest they have been for years.
---
Lower Back Pain
Marc works in an office and enjoys distance running. He has found that regular chiropractic care improves his posture, reduces his injury rate and speeds his recovery time.
---
Great Improvement with Lower Back Pain
Mark has regular chiropractic care and finds that he is better able to cope with the stressful and physically challenging aspects of his work and home life.
---
Great Neck Pain Results
Nicola consulted us with severe neck and throat pain. She has made huge improvements and is feeling more high spirited in herself.
---
Fewer Allergic Reactions
Nikki has reported a significant change in her level of hay fever and allergy reactions. Nikki has stopped the preventative medication and replaced it with regular Chiropractic adjustments and Omega 3 Oil.
---
Care Throughout Pregnancy
Nina had chiropractic care throughout her pregnancy and benefits from maintenance adjustments. These help with the ongoing stresses of being a mother.
---
Pain in Hands and Feet
Pam has suffered with coldness in her hands and feet. She is now more mobile and has noticed a great reduction in symptoms. Those around her have noticed that she is brighter.
---
Great Results
Paul has regular adjustments which allow him to be the best that he can and perform to the highest levels. He enjoys running regularly.
---
Headache Free After Chiropractic Care
Paula described headaches twice a week before she came to see us. With regular adjustments she is now headache free for most of the time and her body is more balanced.
---
Care After Surgery
Ray has had reduced mobility and discomfort for several years, with a history of surgery. With regular chiropractic checks he is more flexible and comfortable. Chiropractic care has made a real improvement to his quality of life.
---
Great Health Improvements
Reg has found that his level of mobility and comfort has increased significantly after regular adjustments. He and his wife now regularly attend the gym and he has found a new lease of life!
---
Good Results With Improved Movement
Roy reports improved movement throughout his spine and has also been surprised that his sense of smell has returned after several years. He reported smelling the sea on a recent trip to the coast.
---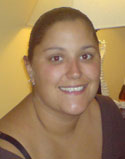 Great Help With Regular Adjustments
Sevanne has suffered from ME for several years. Her regular adjustments have given her much more energy and she has started the gym again. She has said that her adjustments are the key to her improvement.
---
Improved Body Performance
Shun has re-found his love of running. Having run before he didn't like the competitive aspect of the sport. Now he competes to better his own distance and stamina. He has found a new passion in pushing his body to the limit. Chiropractic has helped his performance.
---
Great Improvements to Immunity Problems
Silvia has made great progress since beginning care with Inspired Chiropractic. She reports feeling much brighter, having less immune problems and has found that she can 'handle life much better'. Incidentally, her pain is better too, which is now a minor concern as she has experienced other great changes.
---
Care After A Fractured Leg
Sophie broke her leg. Her leg had healed but Sophie wasn't walking correctly. Chiropractic care has helped her regain full mobility.
---
Ongoing Benefits
Stefania consults us regularly for care. She has found that her mobility is better and that she has more 'get up and go'.
---
Pain Free Following Chiropractic Care
Stephen has noticed that his pain has disappeared, but so too has a lot of his acne. His concentration and focus has improved, something that has affected him since he was a child. His chiropractic care has been central to these changes.
---
Restored Balance
Tessa had reported the devastating effects of stress on her life. Chiropractic care has helped her body to restore balance and healing. Amongst other changes she has noticed increased control in life and has a much more balanced routine.
---
Shoulder and Neck Pain
Tony originally came for chiropractic care aged 60. At that time he couldn't wash his face because of shoulder and neck pain. He says that Dr Wilson's adjustments allowed him to work until 65; as he had a physical job he believes that he would not have been able to work to this age without his care.
---
Resolution to Spinal Pain
Valerie sought care for severe spinal pain. She walked in with a walking stick and her husband carried it out. We are working together towards powerful health changes for her.
---
Care Throughout Pregnancy
Victoria has regular chiropractic checks. She has found that chiropractic adjustments have helped her significantly throughout her two pregnancies and support her general health and well being.
---
Neck Pain
Will has suffered with tightness in his throat that had origins in his neck and thoracic ribs. The discomfort has eased and Will is significantly happier.
---
Highly Recommend
I have had lower back pain for a long time, relating to pass injury's and the nature of my physical work. I have never used a chiropractor before , but after my very first visit I couldn't believe the benefit I received feeling a massive improvement not only within myself but with the information I was given.
I would highly recommend anyone to at least try..
Stuart L.
---
Very Caring Chiropractor
I was listened to, and I felt my welfare and health was important to Jonathan, very caring.
Maxine
---
Lower Back Pain and Shoulder Pain
I have been impressed from the beginning, because, from the first appointment I felt better. Dr Wilson understood immediately how much I suffer with pain in my lower back and left shoulder and administrated proper treatment through manipulations of my spine. (I did suffer with this pain for about 3 years.) I have been impressed as well about his high level of listening to his patients and having a big smile on his face all the time. Thank you doctor,from all my heart!
Stella S.
---
Outstanding Results with Chronic Back Pain
I phoned the practice with chronic back pain and unable to get up. One week and three appointments later I felt up to playing tennis (shh don't tell Dr Johnathan). Professional calm and effective treatment, thank you.
Ros C.
---
Overall Health Improvements
It's still early days but I already feel improvement in my overall health & well being. In addition to this, in spite of the process being a result of health & pain issues I actually enjoy my visits. A rare thing for health care! Both Jonathan & Dawn provide a professional yet friendly service making new clients feel at ease straight away.
Nadia A.
---
Highly Recommended
Lovely relaxed place, made to feel at ease and explanations were given in terms that were easy to understand. I would highly recommend to friends and family.
Faye C.
---
Impressive Chiropractic Office
Was so impressed I passed on your details to other people.
Alan P.
---
A Great Help
So happy to have found your company. Thank you for your help and help in the future.
Elinor H.
---
Excellent Office For Children
Excellent practice with amazingly welcoming staff who put a very worried mothers mind at rest, thank you!

Helen and Theodore S.
---
Confident In The Care I receive
Lovely friendly practice, which I feel confident in. Nice experienced staff.
Karen D.
---
Personalised Care
The speed at which I was seen was first class. My visit was very good, the understanding and the level of service was like no other.
Shane S.
---
Very Professional
Jonathan immediately put me at ease and thoroughly explained the proposed treatment. The whole experience was very professional.
Susan V.
---
Helpful and Friendly Team
Very professional and very helpful and friendly staff would definitely recommend.
Steven J.
---
Excellent Care
Johnathan was very friendly and helpful and all the staff are excellent
Tracy K.
---
Impressed
I am so impressed with the whole process.
Sharon O.
---
Great Advice
Very friendly and helpful advice would not hesitate to recommend to friends and family.
Ian P.
---
Brilliant Results
This was my first time visiting a Chiropractor and I was made to feel very at ease and comfortable. Polite, professional and welcoming staff. Lovely practice. Very positive I will get brilliant results. Thank you very much!
Charlie S.
---
Resolution To Back Pain
I have found the practice very welcoming and friendly. Its a great friendly, informative professional practice and I would highly recommend it as after 1 week my back is feeling so much better than I can remember for years.
Jean G.
---
Positive Health Improvements
Loving it! Aware of a noticeable, positive difference after every visit!
Laura H.
---
Very Informative
Was made to feel very welcome and felt very at ease. Very thorough and informative.
Susan T.
---
Supportive and Kind
Dawn and Jonathan were so friendly, supportive, kind and professional. I cannot rate them highly enough!!!
Grainne B.
---
Knowledgeable and Personalized Care
I am very grateful I have found a Chiropractor in my area who I trust and feel they have the knowledge to help. It's been a really good start for me with Jonathan who has made me feel very hopeful/confident about my problems.
Jennifer S.
---
Great Improvement with Pain
Jonathan is an absolute genius. I am so happy that I clicked Inspired Chiropractic on the internet search rather than any other. He makes me feel at ease and despite only having a couple of sessions so far, I'm much better already and I know he can fix my problems. Brilliant man!
Phoebe W.
---
Recovered Following Great Care
Thank you for your helpful, advice, and effective treatment – I feel I'm recovering and on my way back to wellness again!
Cecilia B.
---
Amazing Results
Exceeded my expectations entirely and provided me with amazing results. Could not recommend highly enough. The entire team at the practice are exceptional.
Jon C.
---
New But Wonderful Experience
All a very new experience for me and wish I had realized sooner how a Chiropractor can help also with problems you think are age related.
Sonja H.
---
Pain Relief to Allow My Body To Heal
I was very impressed by all staff. I was in real pain when I went, but was made to feel at ease straight away and, although I was worried about going, I never once felt uncomfortable or put in more pain. The explanations all made good sense and so I can understand what my body is going through and how the treatment will help my body to heal.
Samantha S.
---
Twisted Spine
I don't think I would feel as strong as I do if I don't have chiropractic care. I first came with a severe twist in the spine but have not suffered with this since. I truly think that chiropractic care helps me to keep mobile and well.
Jan J.
---
Drastically Changed My Whole Life
When I made the decision to see a chiropractor I wanted to 'cure' my pain as quick as possible – I never expected that my experience would drastically change my whole life! I suffered with back pain and sciatica for 2 years, and after only a couple of weeks with Jonathan my pain has significantly decreased, I've learnt so much about my body, my moods are lifted, I'm generally happier and I never knew what true relaxation was until now! I always enjoy and look forward to my visits to Inspired and I have and will continue to recommend everyone and anyone!
---
Personalised Treatment
Jonathan is a very positive person, before he gave me any treatment he carried out a very thorough review of my problem which was a slipped disc. I had previously had a new hip replacement, so he personalised my treatment so as to not do any damage to the hip. I have now had six treatment sessions and am feeling a lot better , not just my disc area , but also my general upper body feels a lot more flexible.
---
Enlightening Experience
Having tried almost all there is over the years for my lower back problem I feel very confident after two visits at Jonathan's chiropractic clinic that i don't have to live with it. I can improve my back and be free of pain. Jonathan explains in great detail how the body works and explains why we suffer with back problems. A very enlightening experience so far. A warm welcome from Jonathan and also Dawn on reception which immediately puts you at ease.
---
Extremely Professional
Extremely professional and friendly atmosphere.
---
Amazing Skills
Jonathan is great, he has amazing skills, knowledge and experience, he is very friendly and has put me at ease since the first moment we met. I have been very impressed by the consultation, a wide range of tests and very professional and clear explanation of things. Have been feeling a noticeable difference since the very first adjustment! Every session is an enjoyable experience, something I always look forward to. Dawn at the reception is lovely, very welcoming, friendly and helpful! Have already recommended this great practise to friends. Many thanks!
---
Very Professional
Overall very professional and made me feel welcome. You almost start to feel better the moment you walk through the door.
---
Good Experience
A much better chiropractic experience than I have had elsewhere. I do not hesitate to recommend your practice.
---
Regular Adjustments
I have regular adjustments and see and experience the benefits that they bring. I had adjustments throughout my pregnancy which helped reduce my discomfort and improve energy and mobility.
---
Relief
What a relief to finally, after many years of chiropractors, to find someone who provides such a thorough first assessment and even more importantly, treats the body holistically. I feel more positive about the possibility of improving my overall health than I have for years. Thank you.
---
Comforting
It is comforting to have someone who is prepared to get to properly investigate the causes of my problems and plan a strategy for my recovery. Even that in itself makes me feel much more positive about the outcome.
---
Feeling The Changes
Been having treatment from Jonathan for just a week now, and already feel some progress has been made.
---
Grateful
So grateful for you staying on late to help me! My recovery has started, I'm making speedy progress! Just wish I had discovered chiropractic care years ago. Would thoroughly recommend and have done so to anyone who will listen! Thanks!
---
Great
I had a great first consultation, I was nervous as would be expected and unsure of what was about to happen to me. However Johnathan put me at my ease and explained everything clearly, and he was positive that he could improve my back condition. I felt happy to place myself in his care.
---
Welcoming
I've a lot of fixing still to be done yet but the treatment I've received so far the advice, the care and the clear explanation of things to me has been nothing short of first class. Incredibly welcoming lovely lady on the first point of call at reception is a very warm and super helpful initial contact point and a really lovely person to deal with. And the main man himself is a very skilled and easy to understand and reassuring professional to deal with so the whole experience so far has been fantastic. I will recommend these wonderful people and this highly skilled practice to anyone my friends, family and my own customers. With many thanks and kind regards from myself to you all
---
Excellent
Excellent and friendly people.
---
First Class
I can not fault the level of service provided by any member of the team.The treatment is first class and should be available to everyone as part of their long term plan for a healthy body, mind and soul. More intrusive procedures as used by standard medical practices like surgery only gives short term pain relief where chiropractic care gives a life time recovery.
---
Always A Pleasure
I have been coming for more than 10 years never a bad experience. Felt very comfortable on my very first visit and felt much better straight away. Always a pleasure to see Dawn she makes you feel right at home and always remembers things about me. Always has a laugh when I'm being treated and feel relaxed and come away feeling 100% better.
---
Attention from Personnel
Very nice environment and attention from all personnel.
---