Getting sleep patterns under control is one of the best ways of changing your health and life enjoyment. Most people have some very bad habits regarding sleep and this affects their ability to rest and repair.
An Essential Component of Good Health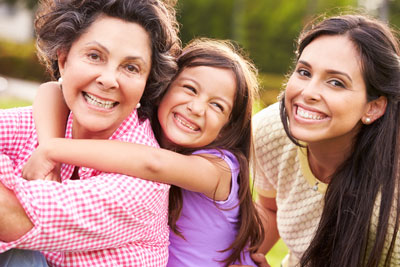 Sleep gives your nervous system a chance to unwind, regenerate and repair. It is critical if you are going to have a fast healing rate and be well balanced, content and happy.
Your body is designed to release chemicals that control and moderate body function. These chemicals are based around your circadian rhythm. This body clock controls release of hormones, toilet function, reaction times, alertness, body temperature and even blood pressure.
With the use of electricity we have stopped being programmed by our environment and have become slaves to the clock. Time to take charge again.
We work best if we have a regular sleep pattern that doesn't vary too much each day. That means only a short sleep in at the weekend (1 hour).
Getting to bed at the right time (and same time) is very important here. Some of us need more sleep than others and that is ok but make it regular. Be in control of TV (recording your favourite shows), the computer, emails and facebook.
It is very important to have a time after which you don't take calls or answer texts. I suggest 9.30pm.
So set a time for bed. Say 10.30pm to be in bed with the lights out at this time. (TV and radio off).
Set the alarm for your regular time, 6.45 – 7.15am or so (8 – 8.30am at the weekend or day off) and start to get your body back into a regular routine.
Here are some other tips:
1. Can't sleep? Well, be at peace. Lie back and chill out; you are still resting and repairing even if you are not 'out for the count'. (Not the time for TV)
2. Have an evening ritual; no phone calls, social media or TV after 9.30pm, get ready for bed early. This includes brushing your teeth and getting into bed.
3. Keep the same time pattern. Same time to bed, same time to rise.
4. Programme a gentle light and the heating come on 30 minutes before you get up. Having problems getting up is as common as having problems with initiating sleep or the quality of sleep.
5. No eating after 7.00pm.
6. Give yourself time to sleep. Rushing into bed at 11.30pm and hoping to get straight to sleep may not be realistic.
7. Take time to practice. You get better at all things with practice. Practice makes perfect.
Call us on 01603 764777 or email at reception@inspiredchiropractic.com to make a convenient time for you to see the chiropractor.